Every year in November, since 1997, we have had a yearly reunion for everyone that can come and spend a few hours letting their goldens play with their past littermates and others that have come before and after them.  We've been fortunate for the past ten years to all meet at the Milligan's lovely 2 acre fenced back yard and just let the dogs run.  There isn't a one of them that doesn't sleep the whole way home…what a great day is had by all.  We've had as many as 45 and as few as 25, but this has got to be about as close as you can get to golden heaven on earth.
*************************************************************************
Reunion 2013 – OMGoodness…we could not have had a more perfect day.  It was absolutely golden in every way.  So many wonderful goldens from 7 months old all the way to my Katie at 13 1/2 years.  They chased and chased and chased each other.  Our hardly got into the truck and were out like a light.  What an awesome day.  It truly was golden in every way.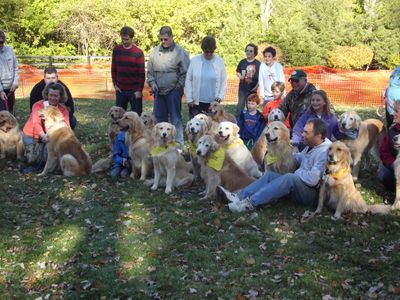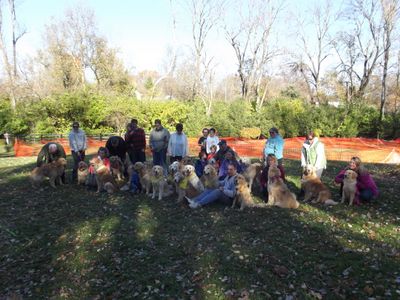 Reunion 2012 – another perfect day with so many awesome goldens.  From Karma & Toby's seven month old puppies to Bailey Weigand at 13 and Katie Bug at 12.5 years.  There were about 35 goldens that played and chased non stop and there was not a one that did not instantly crash in the car on the way home.  All six of mine were out before we got out of the driveway.  What a wonderful place, what a wonderful group of goldens and the owners that love them so much.  This is a very proud day for me and my Goldenstar Goldens!!!! Thank you Nancy Keller for the picture.

++++++++++++++++++++++++++++++++++++++++++++++++++++++++++++++++++++++++++++++++++++++++++++++++++++++++++
Reunion 2011 – we must be blessed because the weather was absolutely picture perfect and so was seeing 40 goldens from 5 1/2 months up to 12 1/2 years play and have the time of their lives with their relatives.  It is as close to golden heaven as  you can get and I think everyone would agree.  Whitney Guelda was there taking pictures and here are a few.  More can be seen at her website: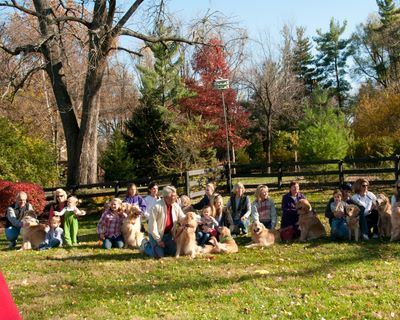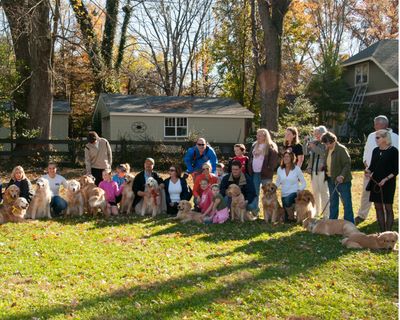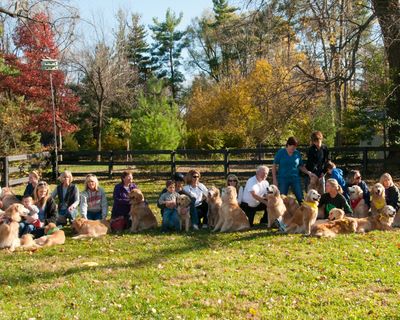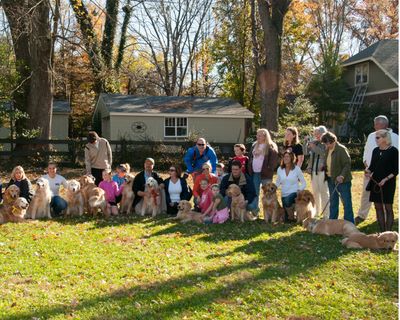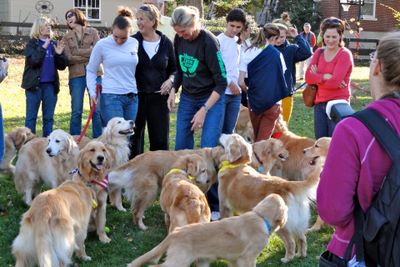 Reunion 2010 – wow the weather was absolutely perfect and 25 goldens and their families had a wonderful time running and playing and just watching all the beautiful goldens (from 6 months to 11 1/2 years) have a great time.  There is nothing like that sight!  I'm hoping some in attendance will send me more pictures as  there were only a couple taken on my camera.  Thanks Pam and Bruce!!!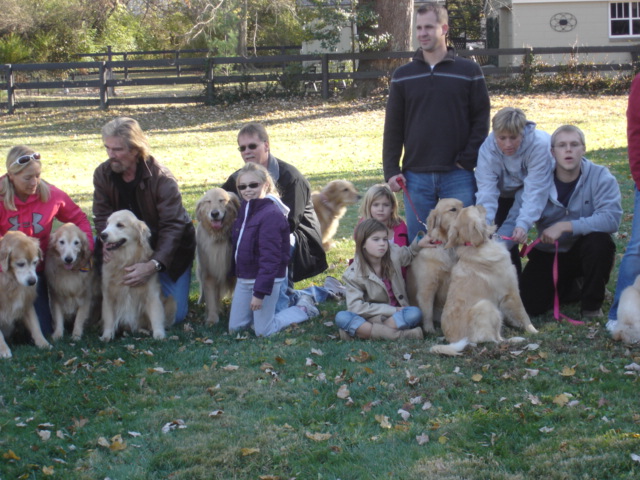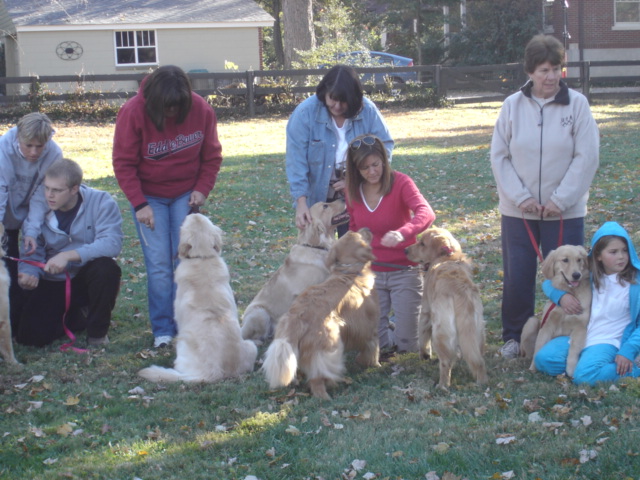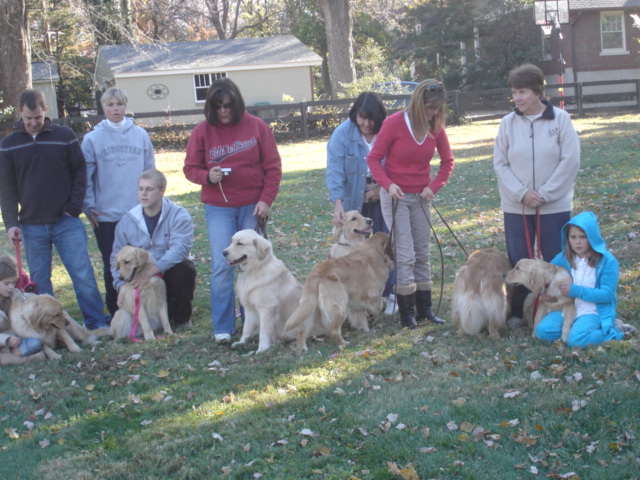 Reunion 2009 was a perfect day with 41 goldens including 10 puppies and all their families. Enjoy some of the pictures below……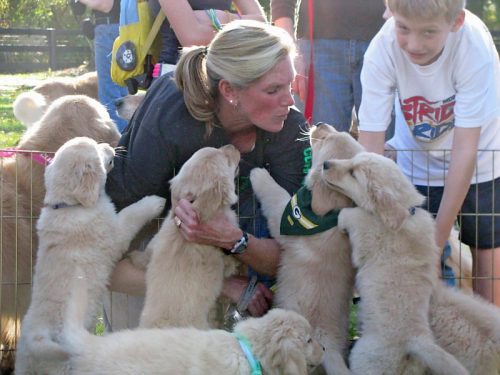 Bobby with our Lucy, Katie, Molly, Toby and Lexi at the reunion